Standard keystone pricing
ZIP Code Territory Protection - 3 Month Protection after each order
$500 Opening Order
$100 Re-orders
FREE Shipping at $2,000
2 Table signs included per location
Turtle tracking card included with each item
Each garment folded and hang-tagged
SEE SHELLY COVE IN YOUR STORE
CASE STUDY:
Beach It! - Ocean City, NJ
Beach It! is a popular Boardwalk shop in Ocean City, NJ, proudly showcasing popular brands such as Life Is Good, Simply Southern, and Pura Vida . They were on the hunt for an eco-friendly clothing company, and decided to give Shelly Cove a shot.
Shelly Cove worked with Beach It to decide which products would perform best in their store, and gave them product recommendations based on popular sale items in their geographical area. Going all out, Beach It displayed Shelly Cove prominently with a hanging rack display, and wall signage.  
Shelly Cove is now one of the best-selling brands in this walkable shop, with inventory re-orders occurring every 3-4 weeks. We also provided Beach It with territorial exclusivity, to ensure that their brand continues to thrive as the only Shelly Cove retailer in town.
Want to be next? Fill out the form above and we can assist with dedicated wholesale support!
\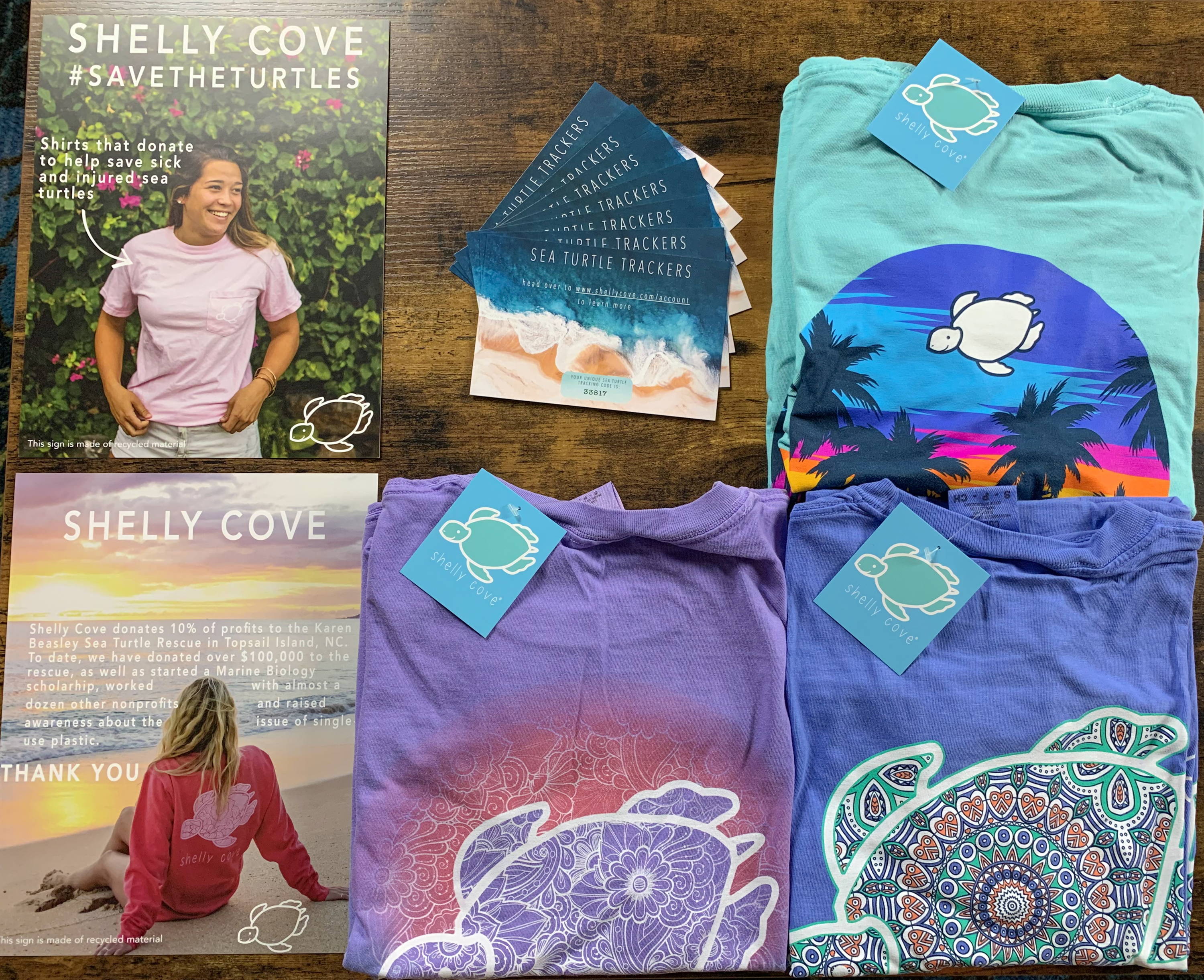 We'd love to have you in the Shelly Cove family