What's a Mystery Bag — and why do thousands of sea turtle fans love them?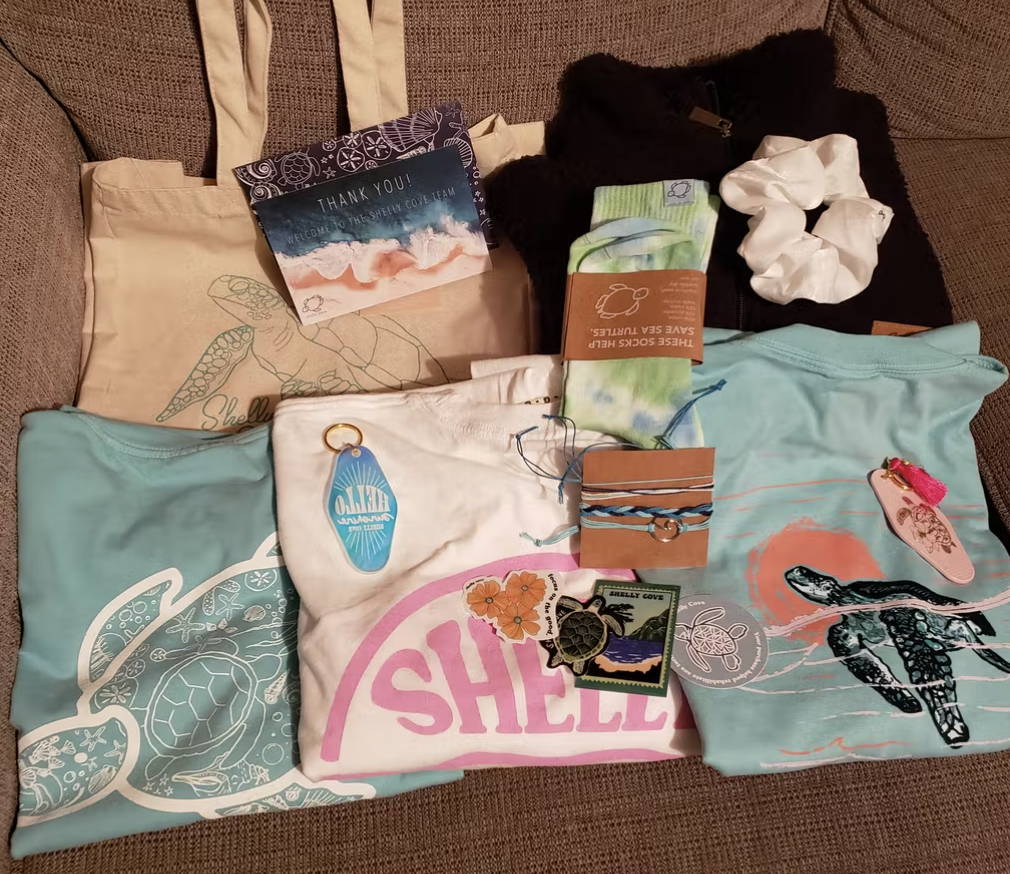 1. A perfect gift
or self care treat
Can't choose just one style? The Mystery Bag includes a little bit of everything + none of the hassle. Our team of amazing tee-shirt specialists hand-pick a collection of apparel, accessories, and eco-friendly items. Need an exchange? Just email yourfriends@shellycove.com.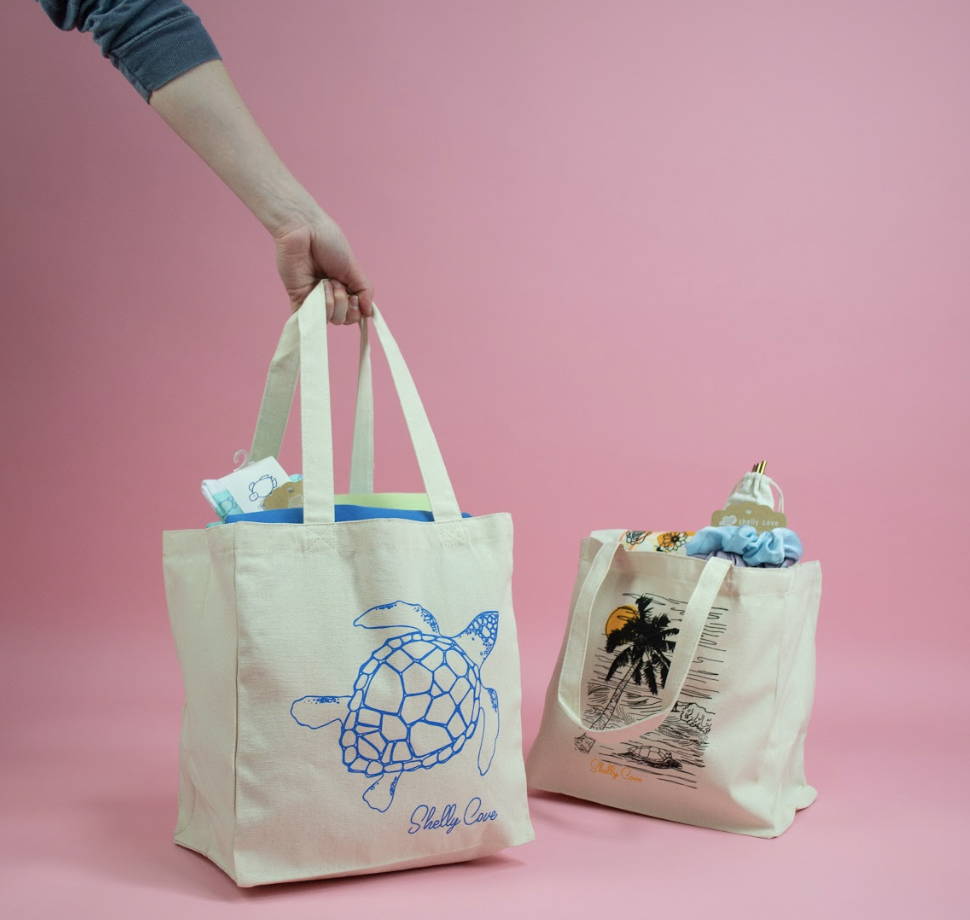 2. Exclusive styles not sold anywhere else
Yup, we save some colors and styles JUST for the Mystery Bag. You won't find them anywhere else! If you want to make a sea turtle statement all your own, keep an eye out for these unique tees. New prints added monthly.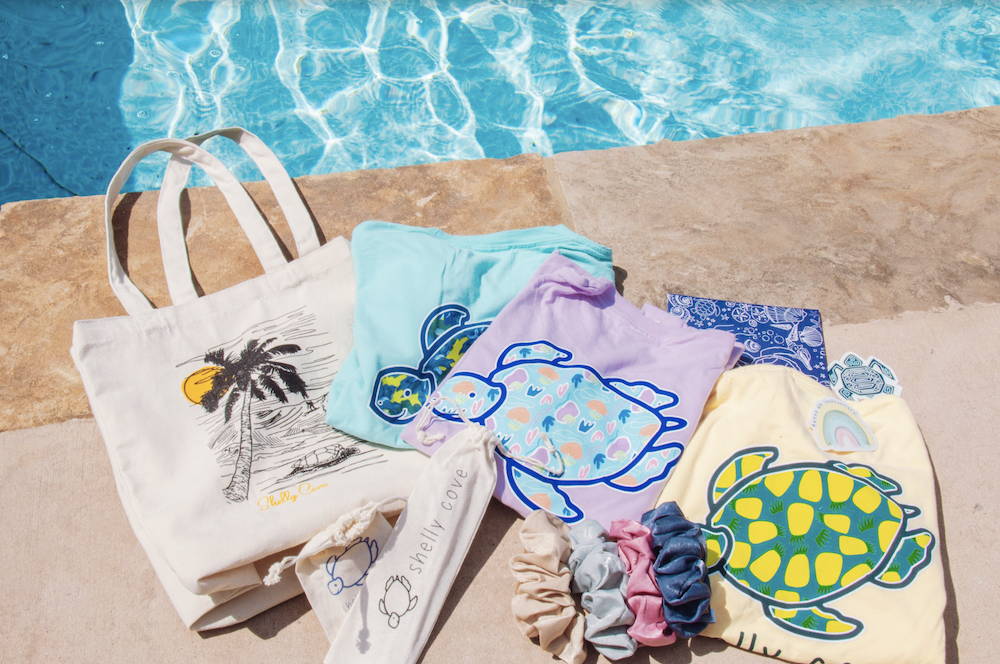 3. More in the bag? The more you save!
The Mystery Bag is flexible, on top of being so much fun + comes in three tiers!
Dip your toe in the water with a Mini,
Stock up for vacation with the Classic,
Or swim the extra mile into an Ultimate.
There's NO wrong way to choose your bag!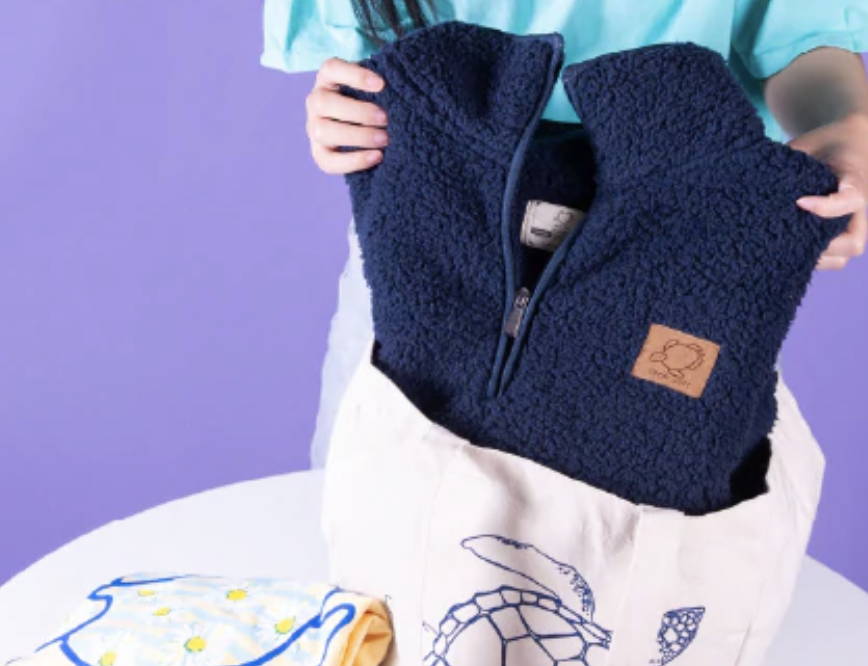 4. Sponsors Sea Turtle rehabilitation
The best part of the Mystery Bag? With each and every one, you sponsor a sea turtle's rescue + rehabilitation at the Karen Beasley Center.
RESCUE When injured or sick sea turtles are found on South Eastern beaches, the KBTH is on call to give immediate aid.
REHABILITATION The hospital is always equipped with the necessary facilities to give these little guys the perfect home for getting back in the ocean.
RELEASE The end goal of the KBTH is to return turtles back to their home — the ocean! They also keep watch and protect nesting areas.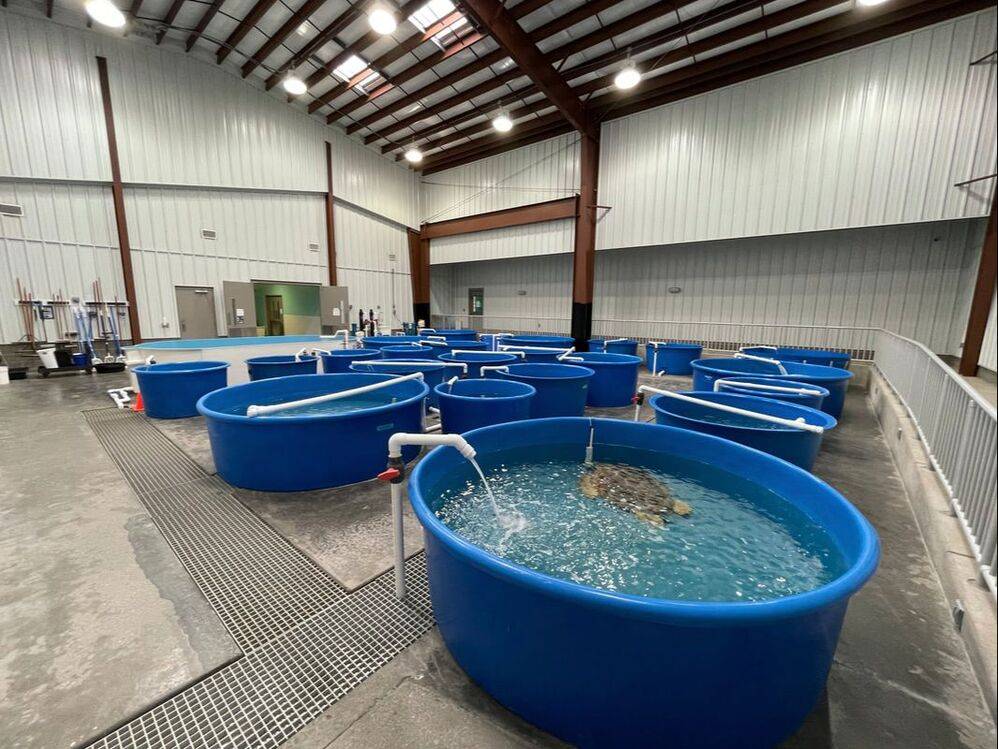 5. Over 1,500 ⭐️⭐️⭐️⭐️⭐️ reviews
Don't take it from us! Here's what folks have to say