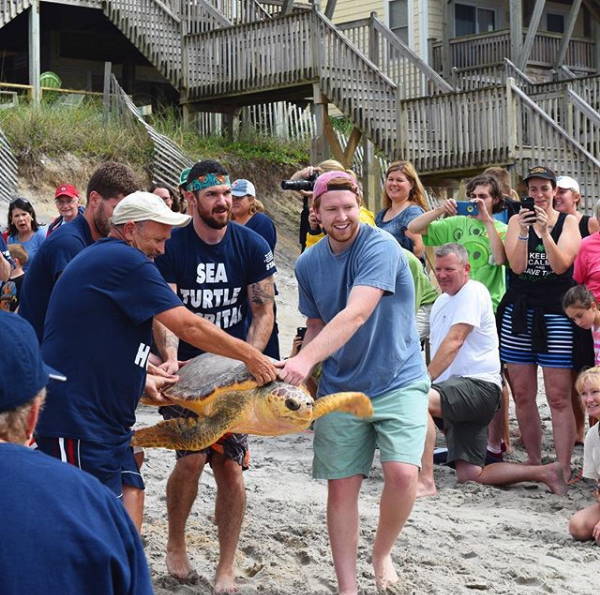 Here's a rundown of what YOU'VE helped us accomplish.
- $100,000+
donated to sea turtle rescue and research (seaturtlehospital.org)
-
Given over 1,500 people clean water for a
year- 
Turned
thousands
of recycled water bottles into sellable clothing (cool right??)
- 
Provided over
1,000 meals
to local food banks
- 
Over
$10,000
donated to various other non-profits through flash promotions
- 
Raised awareness on the issue of single-use plastics to
millions
of eyes
- 
Started a
Marine Biology Scholarship
to help future biologists chase their dreams
But we aren't done. In fact, we're just getting started.  
For what has been accomplished, we have you to thank. Because saving the planet isn't a one-person job. It's a 7 billion person job.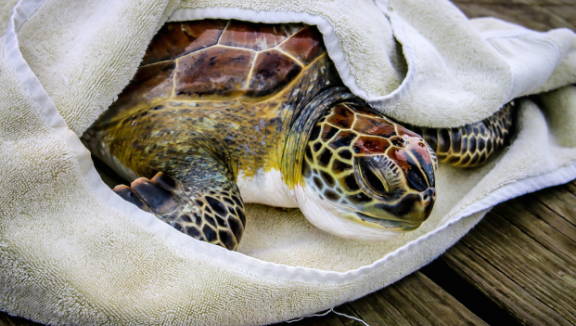 Single use plastics have a huge impact on the environment. During the 400 year span of their decomposition, plastic can be ingested by sea life, causing a number of health issues.
Unfortunately, our plastic problem is not one that appears to be going away anytime soon. 500 million plastic straws are used each day. 50 billion plastic bottles are used every year. The majority of this plastic is not recycled, and ends up in land fills, or our ocean.
All is not lost. We can reverse this epidemic. But we need to take action. Now.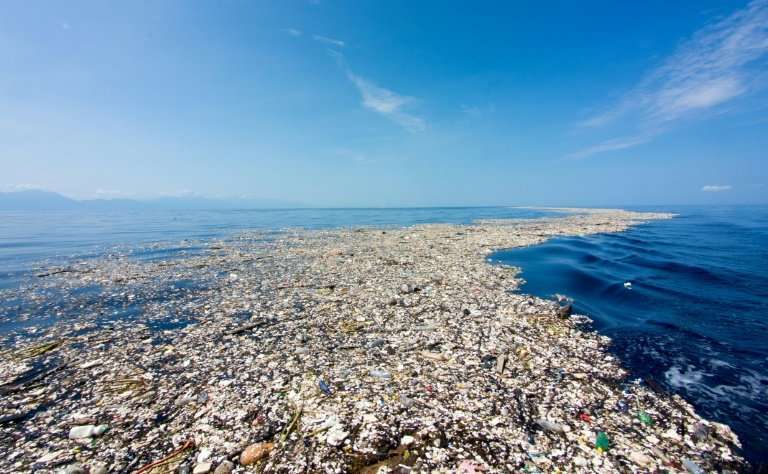 ---
WHAT SHELLY COVE HAS DONE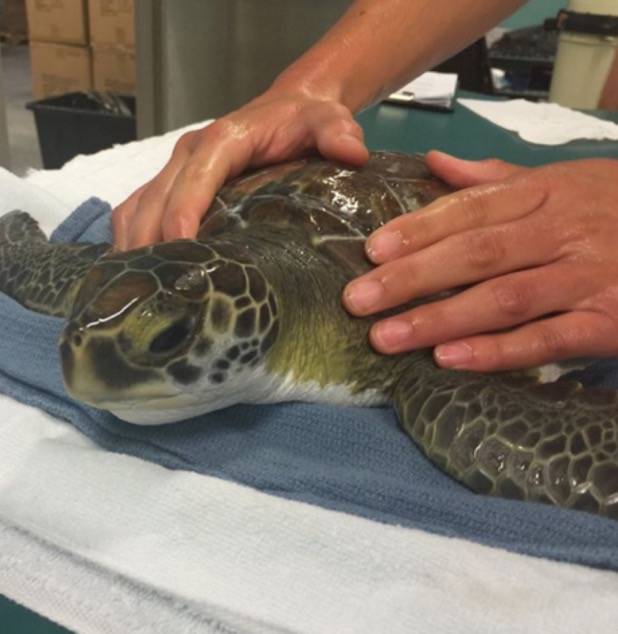 We launched Shelly Cove out of our garage. We knew nothing about business, but we were passionate about our idea to create a brand centered around saving sick and injured sea turtles, and so we went for it.  
Shelly Cove was born.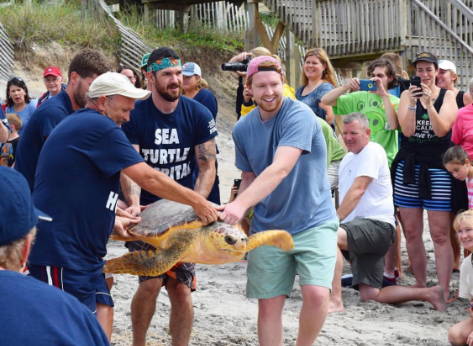 Founder, Matt, was invited to the Karen Beasley Sea Turtle hospital to assist in the biggest turtle release of the year.
Seeing the tangible results of our mission kept us going.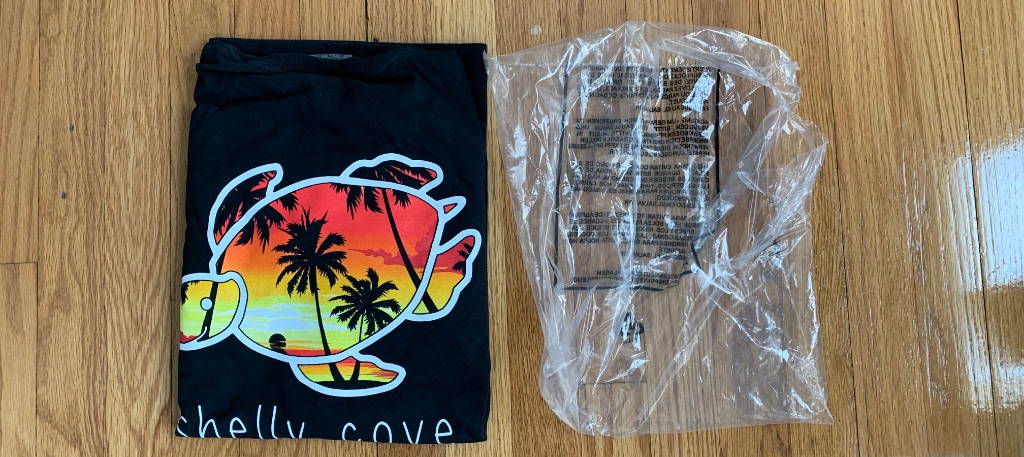 After doing research, and receiving feedback from our customers, we removed the plastic packaging from our apparel items. We now pay for new shipping boxes to prevent items from getting dirty in transit.
This is one small step, that makes a huge impact on our environment. Thank you for calling us out.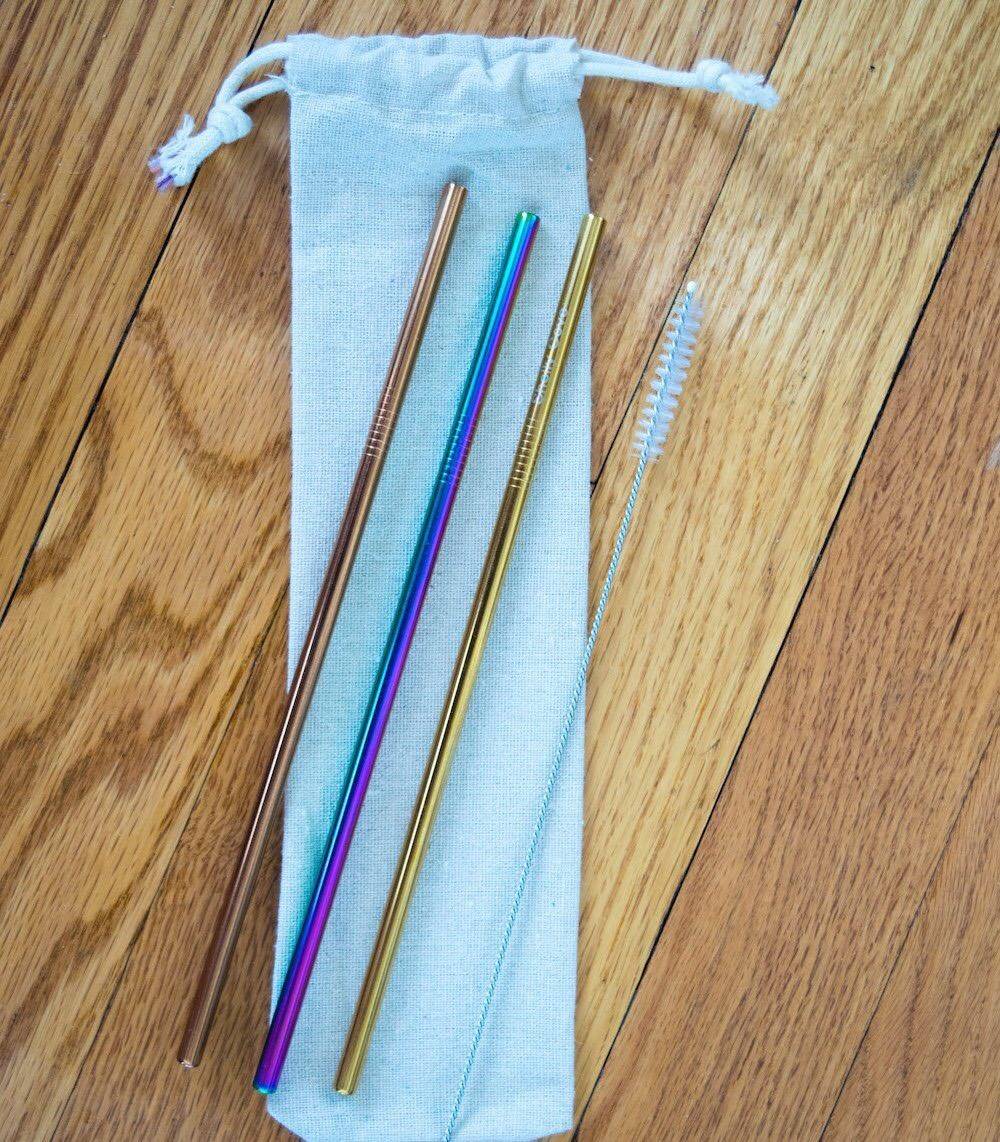 Our new Eco-line was released! This new line is an attempt to completely rethink how we do apparel. The more we learned about the direction our planet is heading, the more we want to make a change.
The new collection includes
Stainless Steel Straws (Which donate to give clean water to those without it)

Stainless Steel Water Bottles

Shirts and beanies made of recycled plastic bottles

Reusable shopping tote bags

More in the future...
The "Karen Schroeder Shelly Cove Marine Biology Scholarship" was started, in honor of our late co-founder, Karen, who passed away in December of 2018. Her love for sea turtles radiated through her personality. Marine Biology students at UNC Wilmington are eligible to win the annual $2,500 scholarship.  
We have a lot of new ideas on how we can continue to make a positive impact on the environment. But we can't do it alone. If you have any suggestions or requests on how you think we can improve, let us know. Send an email to matt@shellycove.com! If we use your idea, we will send you a prize. Pretty cool, huh?
This is a communal effort to save our planet.